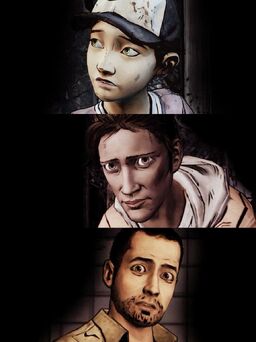 A Loss of Innocence is a Walking Dead Game fan fiction written by Wattpad user, jimmynovk.
The first chapter of the fanfiction was first published on fanfiction.net in mid 2014, but was soon moved to Wattpad and published in October.
The story is about Christa and Omid having a more significant role in season 2. Neither of them are killed off or disappear during the first few chapters of the book. Instead the two play an important role as Clementine's new guardians after Lee's death.
Characters
Edit
Main characters
Edit
Supporting characters
Edit
Rebecca
Carlos
Sarah
Sarita
Pete
Ad blocker interference detected!
Wikia is a free-to-use site that makes money from advertising. We have a modified experience for viewers using ad blockers

Wikia is not accessible if you've made further modifications. Remove the custom ad blocker rule(s) and the page will load as expected.